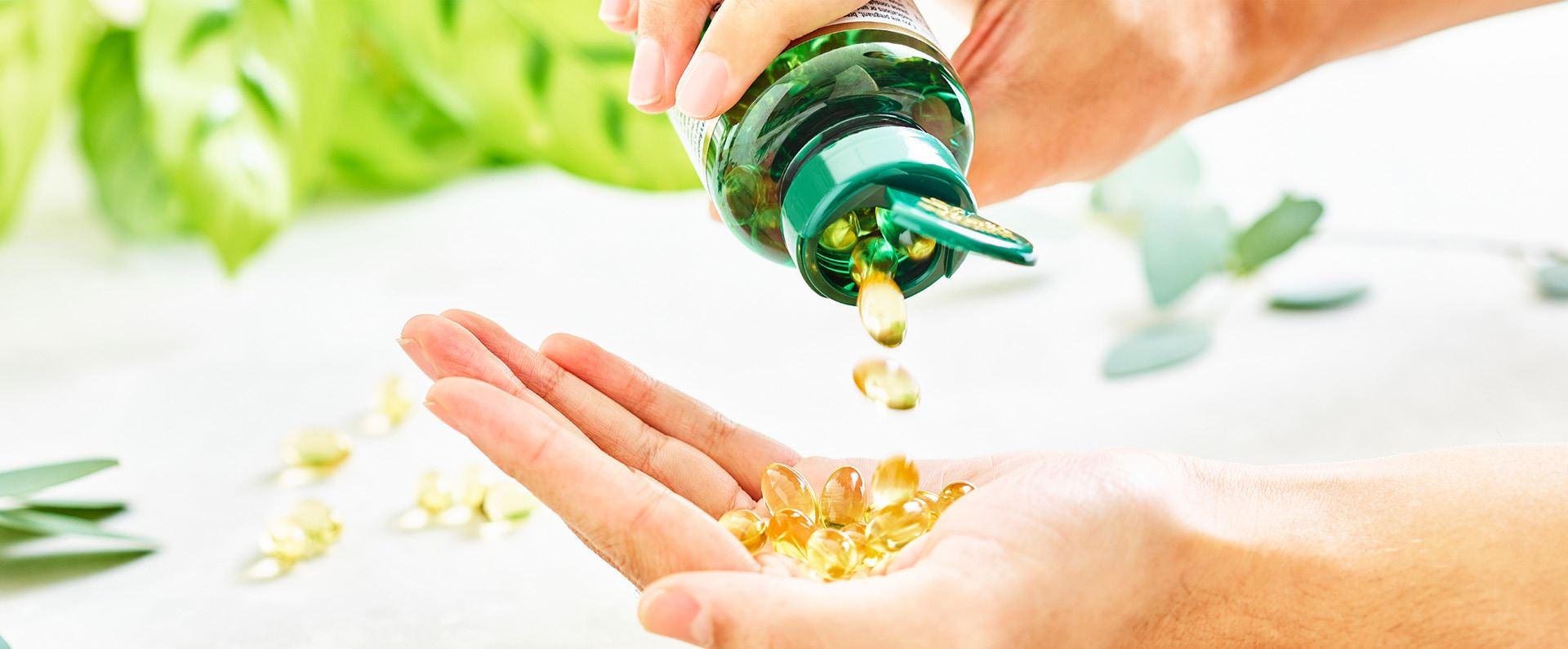 Helping you reach your healthy best everyday.
Fast-paced living often has its own challenges – stress and fatigue, less sleep and energy, always eating on the go. At Nature's Bounty®, we understand that the daily stresses of modern living can affect your health and wellbeing, and we are here to help. 
The Nature's Bounty® range of supplements is designed to tackle every lifestyle need - from maintaining healthy hair, skin, and nails, to supporting heart, brain and vision functions, as well as supporting energy levels and immunity*.
Your life can be complex, choosing Nature's Bounty® supplements is simple.
Our range is designed to support your lifestyle, making it simple to find the right supplement for your needs with clear, easy to understand colours and packaging.
From daily wellbeing, to beauty, digestion and much more - find the right supplement to reach your healthy best. 
Nearly 50 years of heritage and expertise.
Health-conscious people have trusted Nature's Bounty® for decades. Our dedication to quality, consistency, and scientific research has resulted in vitamins and nutritional supplements of unrivaled excellence.
By combining innovation with the finest ingredients, we're proud to provide you with supplements of unsurpassed quality and value.
Nature's Bounty is the flagship brand of The Nature's Bounty Co. Ltd, a family of wellness brands committed to providing people with high quality products to complement their lifestyles and physical health. Click here to learn more about The Nature's Bounty Co.
Quality You Can Count On.
Nature's Bounty® supplements are overseen by our scientists, manufacturing specialists and quality experts, each one dedicated to maintaining the highest quality standards. As part of our commitment to quality, Nature's Bounty® only uses ingredients from suppliers that meet our stringent Quality Assurance Standards. Every Nature's Bounty® product is subjected to quality testing throughout the manufacturing process to ensure a quality product is delivered to our customers.